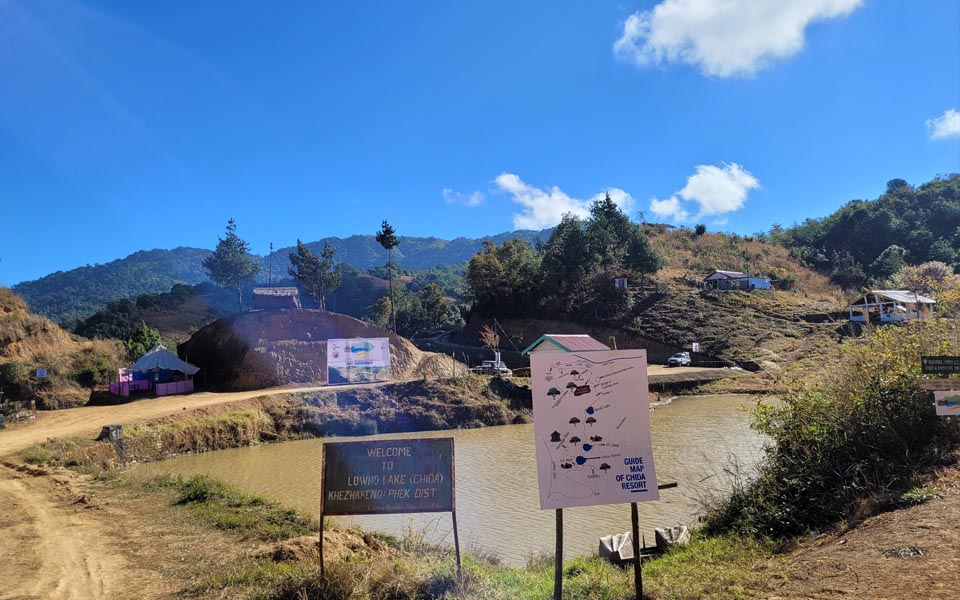 Khezhakeno Village and Chida Resort
Khezhakeno is a village in the Phek District of Nagaland, India. It is a historical village of the Nagas.Tso-Tawo(Spirit Stone): A magnificent spirited flat stone upon which if a basket of paddy is parched in the sun; it generates double-fold in the evening. This is also the significant first settlement site of 'KOZA', the foremost Naga ancestral forefather and from where various Naga tribes migrated later on. Although the charm of the stone is said to have gone as it was burned and destroyed, the remnants of this legendary Khezhakeno stone is still preserved in its original location even today.

Chida Resort :

The serenely calm natural lake placed face-to-face with the sky (Chida) is another important destination that travelers must attend to in their visit to this village. It is located on top of the high hills drawing its water source from the springs of Kapamedzü Range. The lake is beautifully and naturally situated in the middle of scenic and gently curved valley also popularly known for its lush green landscapes and is an ideal picnic spot.