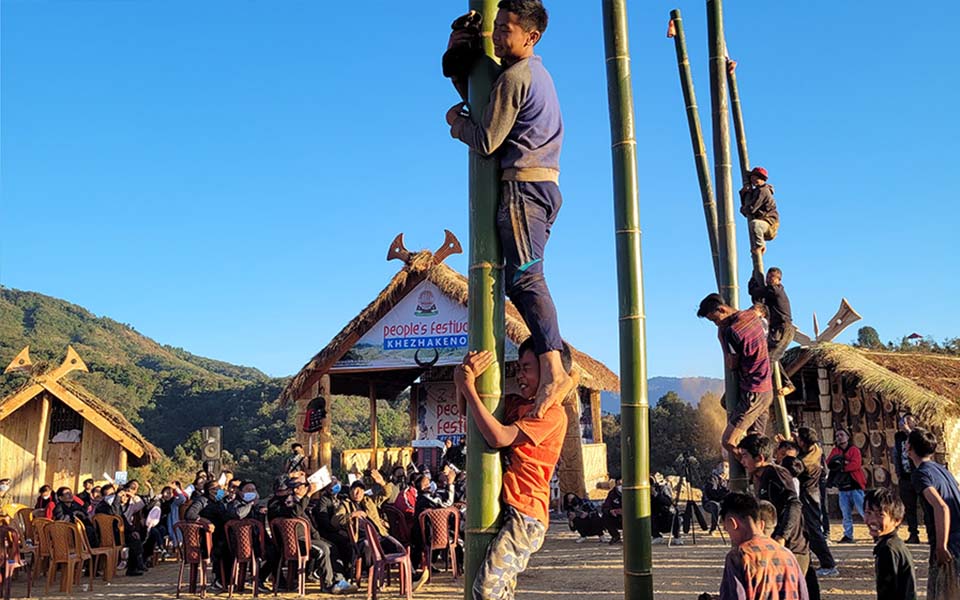 Peoples Festival Khezhakeno
The primary objective of this festival is to promote people to people interaction and exchange culture not only at the home ground but also with the outside world. The festival is still in its nascent stage, held annually from December 1 to 10 coinciding with the Hornbill Festival Nagaland. During the ten-day long event, there are activities such as Boating, Go-Karting, Phekete, Tug-of-War, Traditional Fire-Making, Bamboo Pole Climbing and Angling. Ethnic food & drinks are also available at the Chida Resort. Visitors can also take a ride to the inner most part of the Khezhakeno village and visit the historical sites such as the Tsopoupe Chitude Kebe (Mythical growing stone), Mowo Ke (Chief Priest House), Zhi Nhakalake (nose of the Lake), Kelhe Dzukho (sanctification Pond), Ezako Dzukho (ancient Pond) etc.
ACTIVITIES
Indigenous Games
Hiking
Camping
Boating
Go-Karting
Angling
Sight Scene
Open Air Concerts Etc.