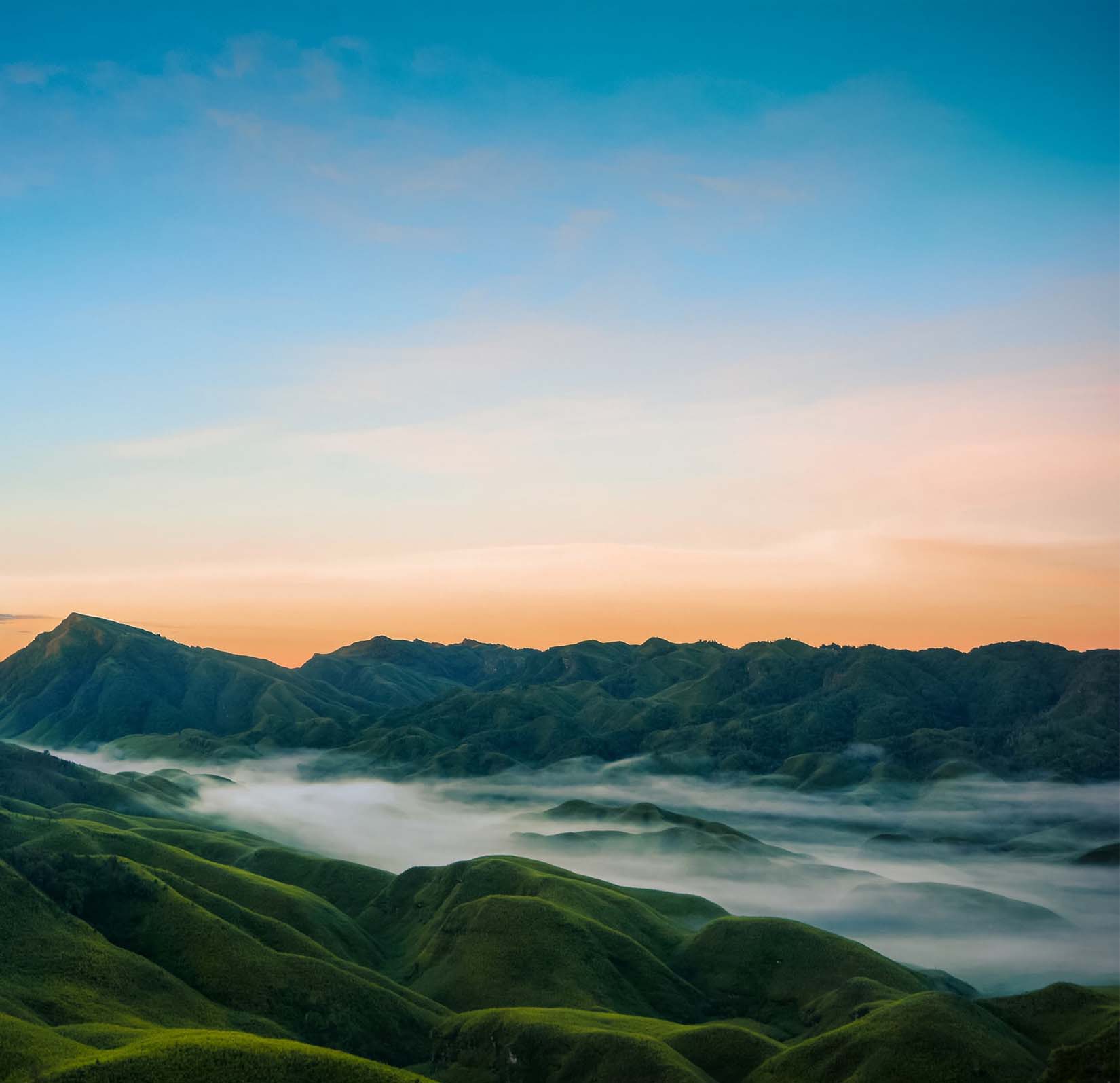 Package Tours
Dimapur Day Tour
A day long tour of Dimapur city covering
Medieval Kachari Kingdom Ruins
Diezephe Craft Village  Green Park
Rangapahar Reserve Forest and Dimapur Zoo (20.20 hectares) 
North East Zone Cultural Centre > Handloom & Handicrafts Emporium
Agri – Expo
Noune Mini-Tourist Resort
Niathu Resort
For details, contact the Directorate of Tourism, Govt. of Nagaland;
Telefax: +91 370 2243124 or any listed tour operator.
Naga Legendary (6n/7d)
Day 1: Dimapur – Kohima (74 km. 3 hrs)
Meet your car at Dimapur airport, surface transfer to Kohima. Enroute stop at some small local bazaar, tea stop, etc.
Overnight. Hotel/Homestay.
Day 2: Kohima.
Today we start with the World War II memorial which was the last point where the Japanese force were stopped! We shall visit some other places of importance during the war! Next we shall visit state museum, local market,Cathedral etc.
Overnight. Hotel/homestay.
Day 3: Kohima – Khezhakeno (48 km. 1/1 ½ hrs)
Today we shall drive toward the legendary village Khezhakeno. We shall start with a legendary walk in Khezhakeno village where we shall come across stones which possess magical power, monoliths, and traditional houses. Picnic lunch at Cheda Lake. Evening we shall meet and have informal meeting/talk with old and leaders of the village.
Overnight. Homestay
Day 4: Phüsachodu.
After breakfast drive towards Phusachodu.  Enroute we shall visit Kade Park at Kami Village and further proceed to Pfutsero Town, this little township at an altitude of 2233.60m is known for its vegetable and fruit products. Sight Scene at Glory Peak, lunch at PfutseroTown. Post lunch proceed to Phüsachodü which is the biggest village under Phek District. This village is believed to be the pathway for the warriors and therefore only the brave had settled over this ridge, for sporting of Headhunting. Overnight at Homestay.
Day 5: Phüsachodu- Khonoma
After breakfast we start for Khonoma village, enroute we shall hold at Jotsoma village for more history which reflects the Kohima war! On arrival you shall check into your homestay for a brief introduction.  We shall explore the village; the main highlight of the touris on history, nature and culture! Post lunch we shall have a walk in the terrace field.
Overnight homestay.
Day 6:Khonoma.
Breakfast at your respective homestay.  We start our day with a 'nature walk' where we come across herbal plants, alder based cultivation, hear birds chirpings, etc. Later we shall drive to dzuleke village enroute see the majestic state animal 'mithun' , untouched forest, etc. Lunch at dzuleke village. Post lunch venture around the village, later drive back to Khonoma village.
Overnight homestay.
Day 7 :Khonoma – Dimapur (80 km. 3.4 hrs)
Today after breakfast we shall drive to Dimapur to connect your flight for onward journey.
HornbillFestival package 
DAY 1 : DIMAPUR- KOHIMA (74 kms/ 3 HRS)
Meet a representative at Dimapur Airport, the commercial hub of Nagaland, get surface transfer to Kohima, the state capital of Nagaland (2 ½ hrs). Enroute we shall see locals selling vegetables, fruits and other indigenous products, which are produced locally.
Overnight Kohima
DAY 2 : HORNBILL FESTIVAL
Morning we shall start our day by visiting some local market and World War II cemetery. We shall spend the rest of our day in Hornbill festival filled with songs and dances, and people in full festive mood with colourful attires. We shall also see shops where you can pick up souvenirs to take home for your dear ones. We then shall have lunch at the festival where you can taste local food. We shall also visit Phesama village in the afternoon

Overnight Kohima 
DAY 3: HORNBILL FESTIVAL
Morning we shall start our day by exploring Kigwema village and get some idea about the village life where we'll come across huge wood carvings in front ofrich men's houses.  Afterwhich we shall spent the rest of our day in the Hornbill Festival. Lunch at Hornbill festival. We shall be looking forward to see more fascinating and ethnic culture of the Nagas.We shall participate in the night carnival at Kohima where we shall see people selling different items from Christmas decorations to chicken barbecue. One of the most interesting aspects of the carnival is the whole street being filled and flooded with people taking their family and friends for fun and dinner.
Overnight Kohima
DAY 4 KOHIMA- KHONOMA- KOHIMA
Today after breakfast, we shall drive to  Khonomavillage, explore the village which is 20 km from Kohima.Khonoma village is the first Green Village of the country. This village has taken an odd step by declaring 27 sqkms of its territory as "Khonoma Nature Conservation and TragopanSanctuary" (KNCTS). At Khonoma you will find Culture, History and Nature intact together. Later drive back toKohima.
Overnight Kohima
DAY 5: KOHIMA- KHEZHAKENO – KOHIMA (1/1 ½ HRS)
Today we shall drive to Khezhakeno village, Chakhesang Naga village. It is a legendary village, many of the present Naga villages migrated from this village!
Overnight Kohima
DAY 6 : KOHIMA HORNBILL FESTIVAL
Today full day at hornbill festival till the closing ceremony where there will be fireworks and war cry.Evening at your leisure
DAY 7 KOHIMA – DIMAPUR (3 HRS)
We journey down to Dimapur to connect your flight for onward journey.