Hike to Kapamodzü Peak under Phek District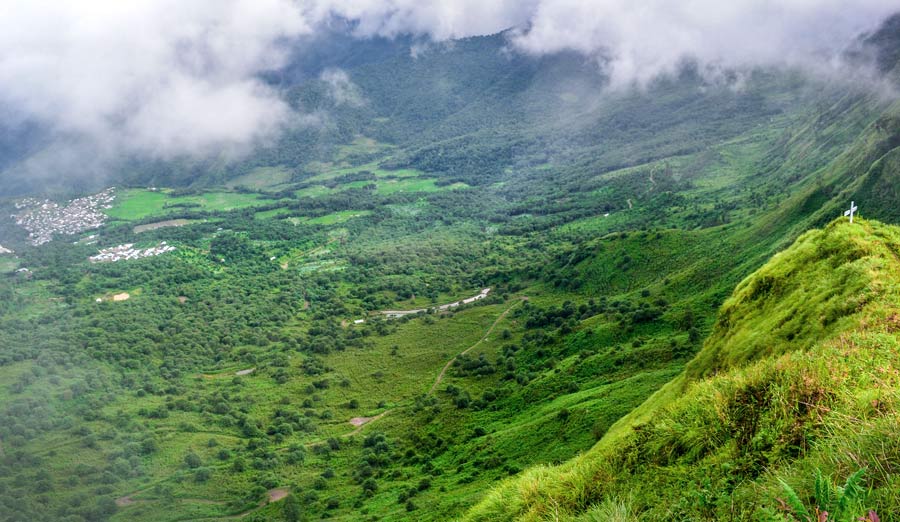 DAY 1: After Breakfast drive to Zhavame Village.Enroute stop at Glory Peak, Pfutsero.Check in to a Homestay.  Lunch and dinner at the organic Village. Evening entertainment with the locals.
DAY 2:After Breakfast, Hike to Kapamodzu Peak, Pitch in Tents. Explore thecenturies' old wild plants and flowers including rhododendron, wild trumpet flowers, wild roses, ferns, holly, orchids, canes, etc. The peak gives you a stupendous view of the entire Saramati range in the east, Japfü peak in the south, apart from Kohima and several other villages of both Nagaland and Manipur.
DAY 3: AfterBreakfast, proceed to Kohima for further Journey.